Our Spring AKC hunt tests will be held on 4/16/2022 and 4/17/2022 at Des Plaines State Fish and Wildlife Area – WEST GROUNDS (Wilmington Exit 1.5 miles West of I-55.)
IDNR and AKC protocols will be followed as approved.
This test will be a double/double held in conjunction with the Vizsla Club of Illinois
Running orders are available here!
Saturday: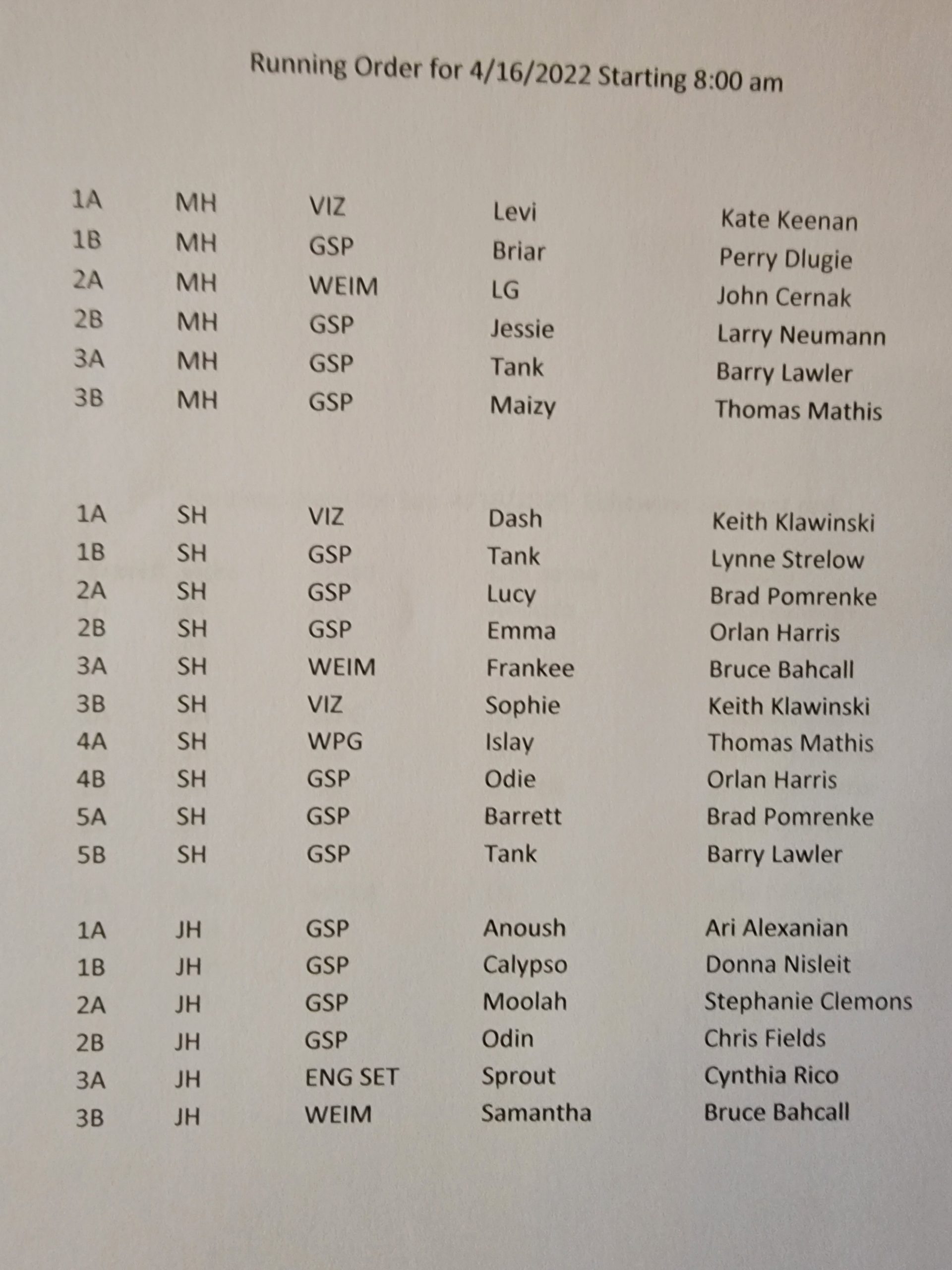 Sunday: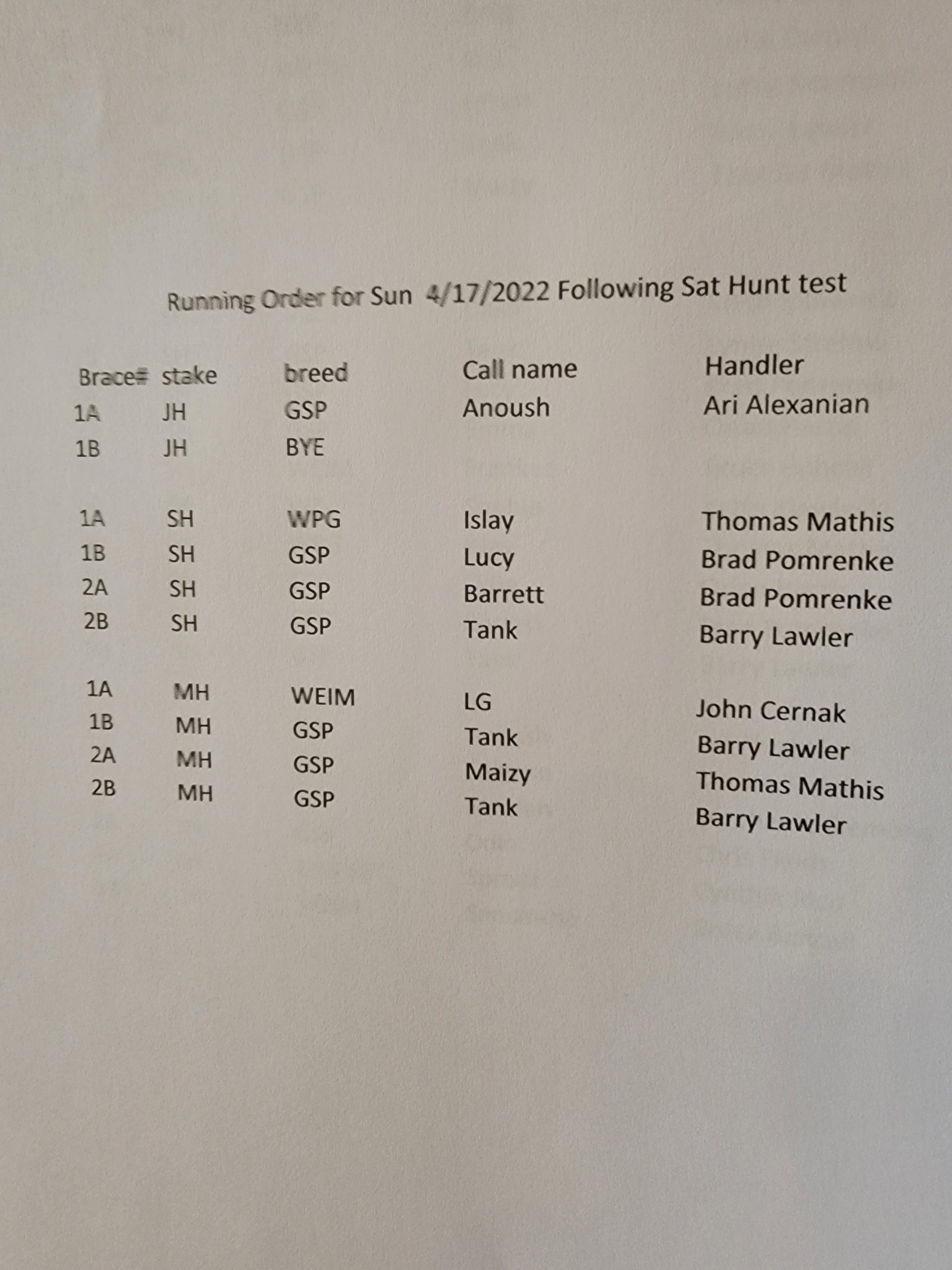 WCNI Premium can be found here: HT Premium Spring 2022
This Hunt Test is held under Rules and Procedures of the AMERICAN KENNEL CLUB
OPEN TO ALL POINTING BREEDS, BITCHES IN SEASON MAY NOT COMPETE
***** Tracking Collars Allowed*****
The use of AKC approved tracking collars will be permitted in all levels, and will follow AKC regulations pertaining to the use of tracking collars.  Information on approved tracking collars can be found
here
.
PayPal entries are available for this event below. Please note there is a non-refundable $2.00 service fee for online entries. Select day and stake below, checkout when you've added all of your entries!