Apr
8
Sun
****CANCELLED**** Spring Variable Surface Tracking (VST)

@ Moraine Valley Community College
Apr 8 @ 8:00 am – 3:00 pm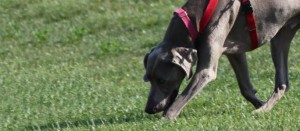 Our spring TDU/VST testing will be held on 4-9-2017 at Moraine Valley Community College.
MORAINE VALLEY COMMUNITY COLLEGE
9000 West College Parkway, Palos Hills, IL 60465
8:00 am to 3:00 pm
Entries close at 5:00 p.m. on Thursday, March 30, 2017
after which time entries cannot be accepted, canceled or substituted. This test is open to all
breeds subject to the limitations listed on page 3. A drawing will be held at the home of the
test secretary on Thursday, March 30, 2017 at 7:00 P.M. to determine which entries will
participate in the test.
Drawing for TDU and VST tracks will be promptly at 9:00 am local time on
Sunday, April 9, 2017. TDU tracks will run as soon after the draw as permissible.
VST tracks will follow at the completion of the TDU.
NO PHONE, FAX OR E-MAIL ENTRIES WILL BE ACCEPTED
Test Secretary, Sally Bushwaller
4316 North Kedvale Avenue, Chicago, IL 60641
Phone: (773) 777-8505 e-mail: sally@bushwaller.org
Tracks limited to (5) VST/(2) TDU or equivalent per AKC regulations.
VST Entry Fee $125.00 TDU Entry Fee $65.00
VST/TDU JUDGES
Terri Everwine (#5671), 219 Beaumont Lane, Barrington, IL 60010
Lois Leidahl-Marsh (#93717), 2485 S. Scott Street, Des Plaines, IL 60018-3976
Apr
29
Sun
Spring 2018 Tracking Dog (TD) Test
Apr 29 @ 7:00 am – 3:00 pm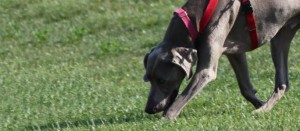 Weimaraner Club of Northern Illinois Tracking Dog Test
(Licensed by the American Kennel Club)
Sunday, April 29, 2018
Hampshire Forest Preserve
44W780 Allen Road
Hampshire, IL
Test Hours: 7:00 a.m. to 3:00 p.m.
Drawing for tracks will be promptly at 8:15 am local time on Sunday, April 29, 2018.  This event will be held Outdoors.
Open to Dogs that are at least six months of age. Weimaraners will be given priority in all draws for test entries.
Should the tests not fill with Weimaraners, it will be open to All Breeds