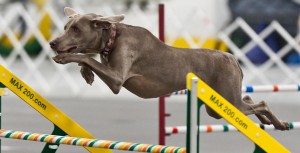 Event Premium   WCNI Feb2018 Agility V2
Our Winter agility trial will be held 2-16-2018 at Wag Agility Clulb.
WI-IL Agility Club of Spring Grove, IL (WA Training Building)
2807 N US Highway 12, Spring Grove, IL 60081
Indoors on soccer turf – 1 ring – 99' x 89'
Show Hours: 7:00 A.M. to 7:00 P.M.
Judging begins at 8:00 a.m.
Entries are limited to 350 runs per day. Entries to be determined by Random Draw.
**THIS EVENT IS ACCEPTING ENTRIES FOR MIXED BREED DOGS**